We have 82 qualified and experienced teachers to cater to the learning needs of students right from the foundational (Playway, Pre-Nursery, Nursery & Kindergarten) years to the Senior Secondary School. Our teachers attend training sessions and workshops at regular intervals to ensure that they have the latest pedagogical tools, methods and capabilities to ensure the all-round development of students. We have dedicated teams of teachers to cater to various learning domains like arts, sciences, technology, vocational skills, sports & health sciences.
We maintain a favourable teacher student ratio of 1:23 and teacher section ratio of 1:1.5. This ensures that teachers have the time as well as resources required to give personal attention to each student across all levels. In addition, a low teacher attrition rate of 4.9% indicates that our teachers have high job satisfaction. This helps us develop and maintain a culture of ownership and collaborative problem solving, which, in turn, results in better, happier and more effective learning experiences for students.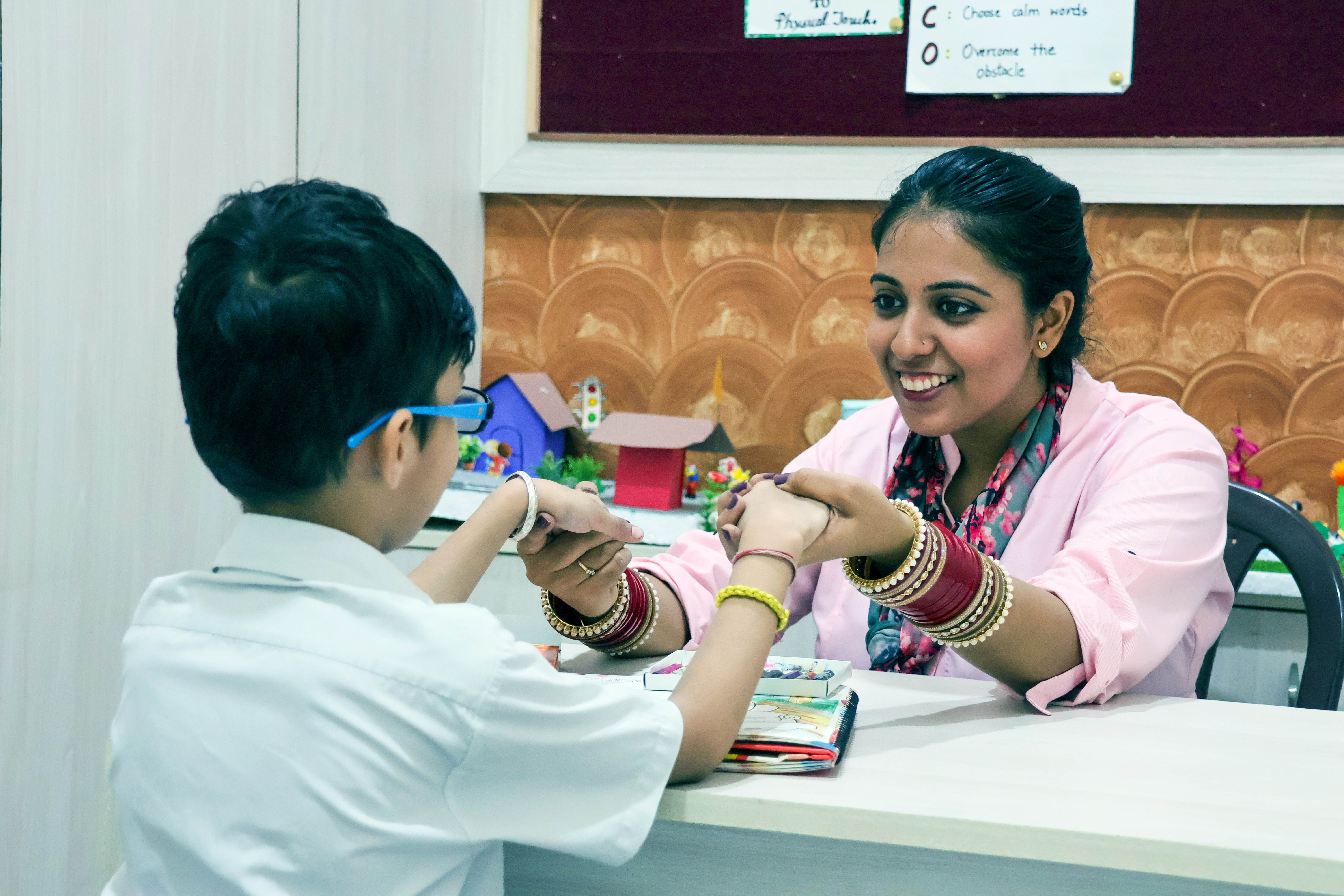 Ms. Swati Kanungo is a certified Counsellor having specialization in Guidance and Counselling. She is an empathetic individual who believes it is important to support every child's social, emotional and academic growth. Apart from this she also teaches Psychology(Class XI and XII).
Her main objective is to enable students to flourish both academically and personally, empowering them to become confident, well-rounded individuals prepared to take on challenges of life beyond the school walls. She conducts individual and group counselling sessions to foster growth and problem solving skills.
Ms. Anupreet Kaur is an RCI registered Special Education Teacher. She is working in the School since 2016. She assesses the students to develop tailored teaching plans including various activities using a variety of resources available at the school that can easily meet each child's
educational requirements. As a Special Educator, She works to support the students with special needs by identifying thier learning problems and methods to resolve them. She is committed to enabling such children to achieve important academic milestones and to foster a positive learning environment.