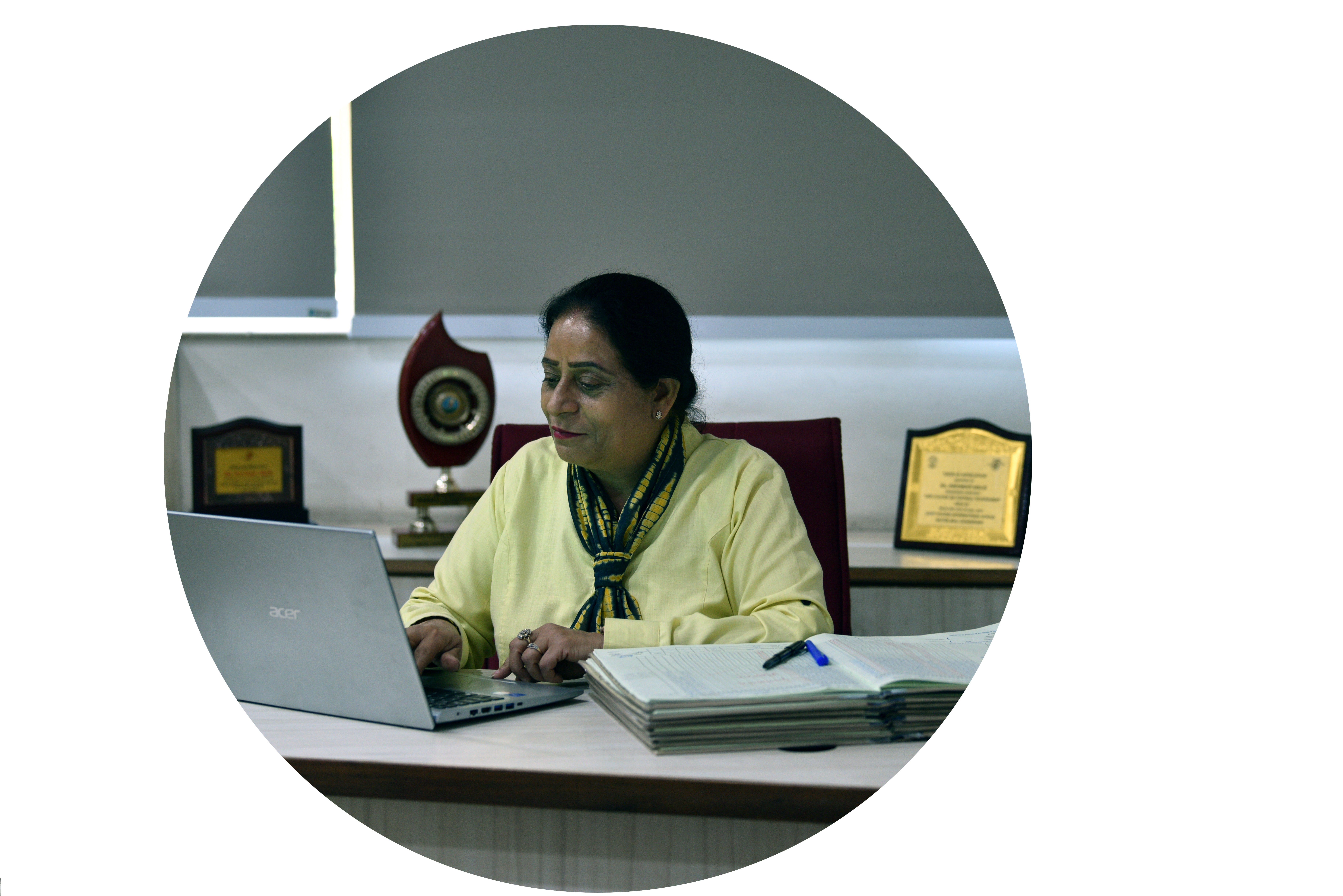 Parvinder Kaur Malhi
Ms. Parvinder Kaur Malhi is our Coordinator for the Senior Secondary classes. Her teaching career spans almost 3 decades. As the Head of the Social Science department she has
been instrumental in curating robust curriculum adhering to CBSE standards and fostering a collaborative teaching environment. She has also been the Head of Examination (Political Science) for CBSE class XII Board Exam Centres in the tricity. She believes that there are no shortcuts to success but that the school can act as a catalyst to accelerate students' growth and achievement. Her love for gardening and music enriches her persona outside the educational realm.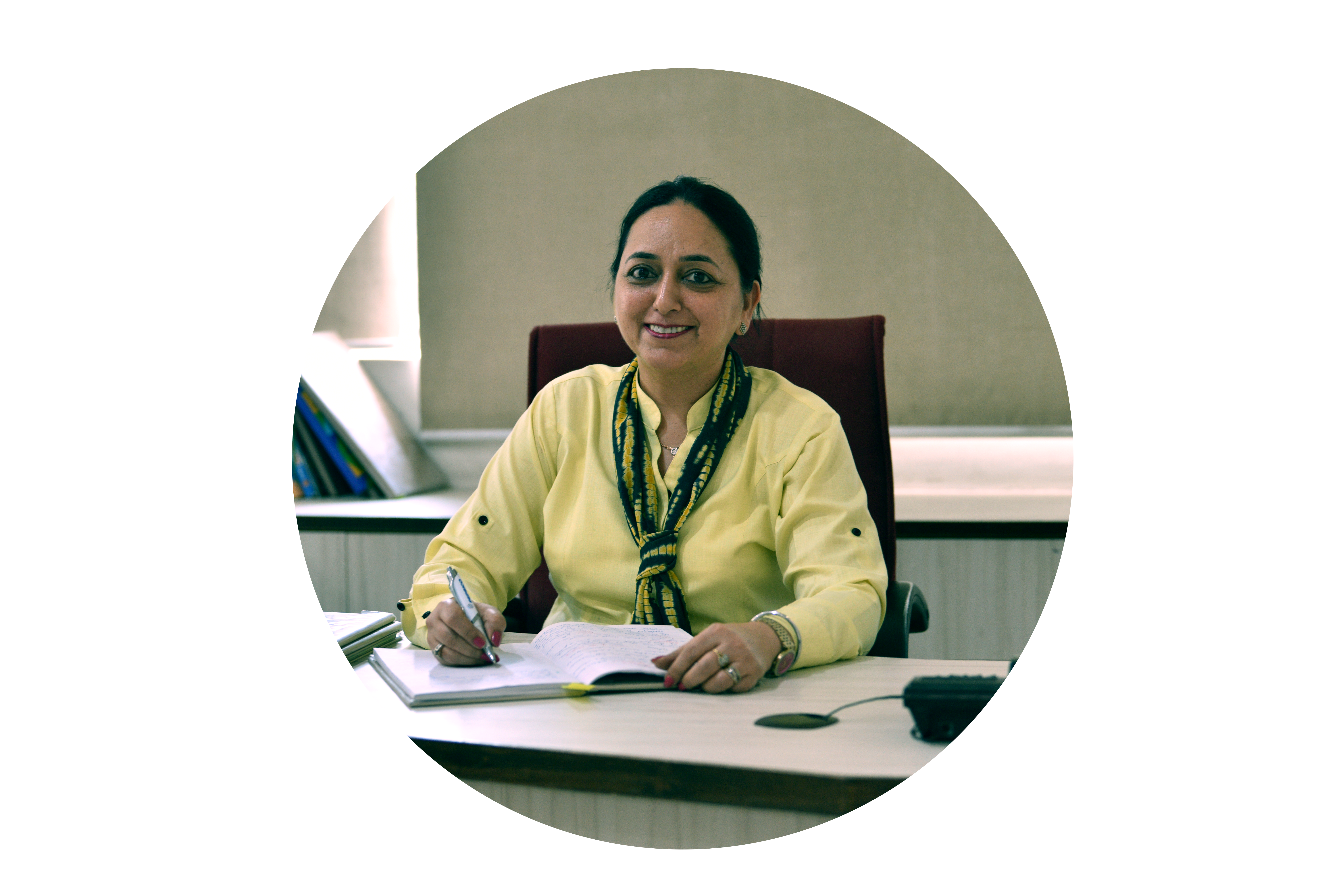 Parminder Kaur
Ms. Parminder Kaur, an accomplished professional with over 23 years of experience in science education, serves as our Coordinator for secondary classes. With a postgraduate degree in education,
specializing in Guidance and Counselling, she is passionate about effective curriculum delivery and supporting teachers, parents, and students in reaching their goals. Her achievements have been recognized by the Ministry of HRD and EduHeal Foundation. Her dedication to foster critical and creative thinking skills in her students extends beyond the classroom as she believes in empowering the younger generation to become responsible and productive citizens, contributing positively to society.
Upasna Khanna
Ms. Upasna Khanna, Coordinator (Upper Primary Wing), has been a part of this institution for the past 13 years. Her philosophy as an educationist is to
inculcate in students a never-ending love for learning along with universal values like empathy and skills such as rational thinking and problem solving. She believes that all students have the potential, and it is our responsibility to help them achieve the same. She firmly believes that education is not just about academic excellence but also about holistic development. She encourages all students, parents and guardians to stay involved in the school community as parents and teachers working together create a strong foundation for students' success.
Sukhbir Kaur
Ms. Sukhbir Kaur has been nurturing young minds as an Academic Primary Wing Coordinator and teacher for the last 17 years. Her passion for education, coupled with an ability to
connect with students, staff and parents, enables her to work hard. She stresses on learning moral values and inculcating a sense of responsibility along with academics to foster the development of children into mature individuals. She highly encourages parents to spend quality time with their children. Through her unwavering dedication, she continues to shape a brighter future, empowering our students to realise their fullest potential.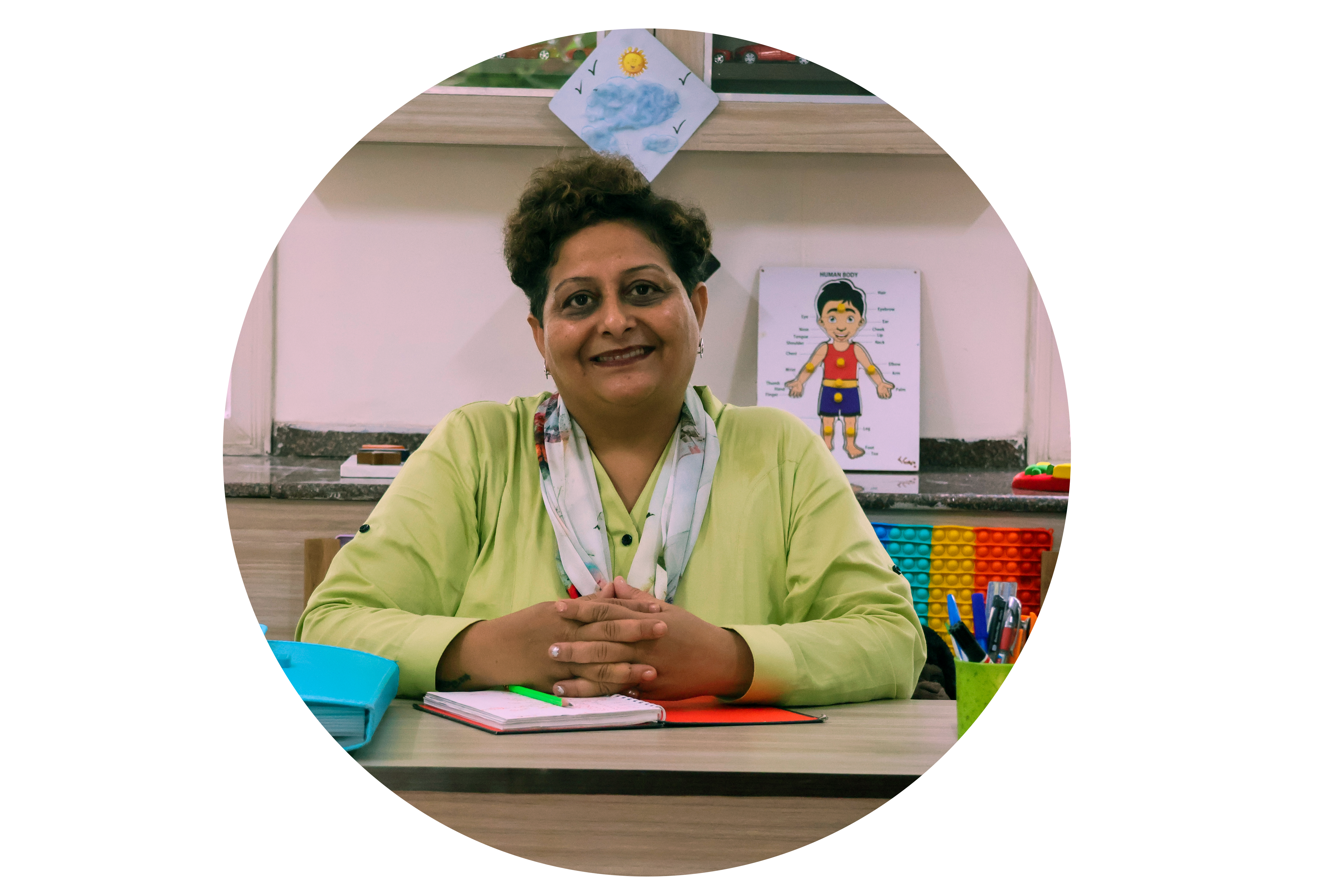 Anupma Sethi
Ms. Anupma Sethi has been a Pre-Primary educator over 21 years. With her passion for early childhood education and years of experience, she ensures a nurturing and joyful environment for
our little learners. Through interactive activities and age-appropriate curriculum, she fosters a love for learning among the little ones. She actively collaborates with teachers and parents to create a supportive community that enhances each child's growth and development. Her dedication to create a safe and stimulating space empowers our Pre-Primary Wing to explore, discover, and flourish.
HOD's (Heads of Department)