The NCC aims at developing character, comradeship, discipline, a secular outlook and a sporting spirit, all of which are critical elements of a child's education.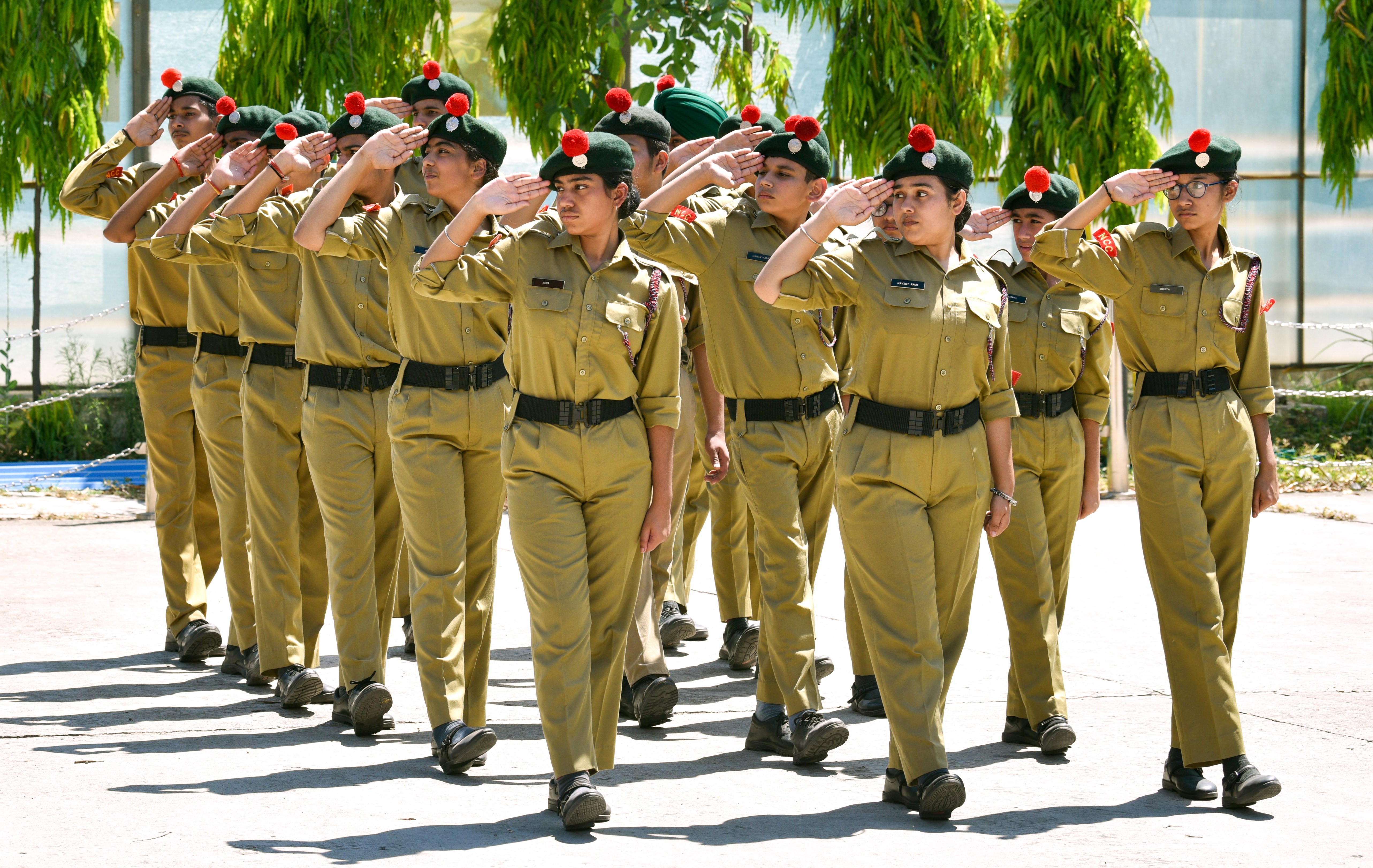 Surinder Kumar (NCC Officer)
Surinder Kumar is a qualified Associate NCC Officer. He is a dedicated individual with a strong educational background and extensive training in various fields. He holds a BPE degree from Nagpur University. Additionally, he has completed the NCC Pre Commission Course as well as the NCC Refresher Course from NCC Officer's Training Academy in Kamtee, Maharashtra. Currently holding the rank of Second Officer, Surinder Kumar's expertise extends beyond NCC training. He has undergone search and rescue training at the National Civil Defence College in Nagpur and participated in a Disaster Management Awareness Course at the National Disaster Response Force 7BN (NDRF) in Bhatinda, Punjab. His dedication to education is further evident through his teaching experience of 17 years. Furthermore, he possesses exceptional skills in Taekwondo, earning a black belt in this Korean martial art. His commitment to personal growth and training is evident, having attended a total of 10 NCC Annual Training Camps.
The junior wing (JD and JW) cadets of the NCC receive two years of training and an 'A' certificate upon completion of the course. Training components include regular parades, manoeuvres, and physical exercises. In addition, they are instructed in the use of weapons, map reading, fieldcraft, battle craft, etc. Cadets are required to attend at least one annual training camp (ATC) organised by the unit (2 CHDBNNCC). Qualified NCC cadets are given preference when applying to schools, colleges, and many government positions, including the defence forces.